An Introduction to Amyloid-Related Imaging Abnormalities (ARIA) and Its Management
Release: July 15, 2021
Expiration: July 01, 2023
Faculty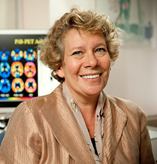 Reisa Anne Sperling M.D.
Professor of Neurology, Harvard Medical School
Director, Center for Alzheimer Research and Treatment
Brigham and Women's Hospital, Massachusetts General Hospital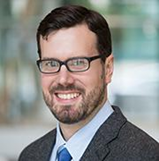 Peter R Ljubenkov, M.D.
Behavioral Neurologist, Memory and Aging Center
Weill Institute for Neurosciences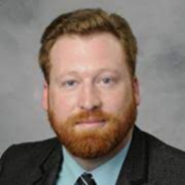 Lawren VandeVrede, M.D., Ph.D.
Behavioral Neurology Clinical Fellow
Fellow, Behavioral Neurology Training Program, UCSF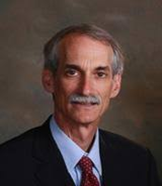 Stephen Salloway, M.D.
Director of Neurology, Butler Hospital
Professor of Psychiatry and Human Behavior
Professor of Neurology, Warren Alpert Medical School of Brown University

Clifford Jack, M.D.
Professor of Radiology, Mayo Clinic
Alexander Family Professor of Alzheimer's Disease Research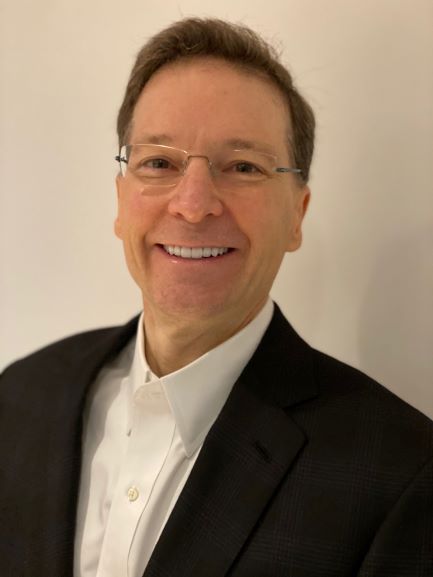 Jerome Barakos, M.D., Event Moderator
Radiologist
Vascular and Interventional Radiology
Reviewers: Jerome Barakos, M.D.; Frederik Barkhof, M.D., Ph.D. DNRS; Adam Boxer, M.D.
Sponsorship
Rush University
Funding Statement
Earn complimentary CME credit.
Copyright Statement with Logo

Home Office


Alzheimer's Association National Office, 225 N. Michigan Ave., Fl. 17, Chicago, IL 60601
Alzheimer's Association is a not-for-profit 501(c)(3) organization.
© 2021 Alzheimer's Association®. All rights reserved.

Disclaimer

All materials are included with permission. The opinions expressed are those of the faculty and are not to be construed as those of the publisher.

This educational activity was planned and produced in accordance with the ACCME Accreditation Criteria, Policies, and Standards for Commercial Support. Recommendations involving clinical medicine in a continuing medical education (CME/CE) activity must be based on evidence that is accepted within the profession of medicine as adequate justification for their indications and contraindications in the care of patients. All scientific research referred to, reported, or used in CME/CE in support or justification of a patient care recommendation must conform to the generally accepted standards of experimental design, data collection, and analysis.

This CME/CE activity might describe the off-label, investigational, or experimental use of medications that may exceed their FDA- approved labeling. Physicians should consult the current manufacturers' prescribing information for these products. ACHL requires the speaker to disclose that a product is not labeled for the use under discussion.

Target Audience / Intended Audience
This activity is intended to meet the educational needs of primary care clinicians including internists, family physicians, radiologists, neurologists, nurse practitioners and physician assistants who are seeking additional education in the assessment, diagnosis and ongoing health care of patients with cognitive impairment and dementia.
Statement of Need / Activity Purpose

ACTIVITY EN318-0721

Over the past decade since amyloid-modifying therapeutic agents have entered Alzheimer's disease (AD) clinical trials, the occurrence of magnetic resonance imaging (MRI) abnormalities has required careful consideration by academic investigators, pharmaceutical companies and regulatory authorities. MRI signal changes, thought to represent "vasogenic edema" (VE) and cerebral microhemorrhage (mH), were first observed in trials with monoclonal antibodies against amyloid-beta, and have since been associated with other amyloid-modifying therapies, despite differences in the proposed mechanisms of action, indicating some commonality in effect. Amyloid-related imaging abnormalities (ARIA) have been reported in clinical trials using multiple therapeutic avenues to lower amyloid-beta burden in Alzheimer's disease (AD). ARIA risk will need careful consideration but can be successfully managed by clinicians and radiologists in patients using anti-amyloid treatments.

In this activity, we will review the phenomenon of ARIA, along with its epidemiology, presentation, prognosis and management. Attendees will also review case studies.

Learning Objectives

Upon completion of this session, participants will be able to:

Differentiate between ARIA-E and ARIA-H
Recognize risk factors and understand what determines the evolution and course of ARIA
Implement recommendations for appropriate clinical management of ARIA

Method of Participation

This curriculum will take approximately 60 minutes to complete. To receive maximum credit, participants are required to view the presentation in its entirety. Upon completion of the activity and evaluation form, a certificate will be immediately available. There is no fee to participate in the activity or for the generation of the certificate.

For questions, contact clinicaledu@alz.org.

Joint Providership Accreditation Statement

In support of improving patient care, Rush University Medical Center is jointly accredited by the Accreditation Council for Continuing Medical Education (ACCME), the Accreditation Council for Pharmacy Education (ACPE), and the American Nurses Credentialing Center (ANCC), to provide continuing education for the healthcare team.

This activity is being presented without bias and without commercial support.

Rush University Medical Center designates this internet enduring material activity for a maximum of One (1) AMA PRA Category 1 Credit(s)™. Physicians should claim only credit commensurate with the extent of their participation in the activity.

This activity is being presented without bias and without commercial support.

Credit Designation

Rush University Medical Center designates this internet enduring material activity for a maximum of One (1) AMA PRA Category 1 Credit(s)™. Physicians should claim only credit commensurate with the extent of their participation in the activity.

Faculty Disclosures

Disclosures

Faculty reports the following relationship(s)

Dr. Barakos discloses that he is a Consultant to Biogen;
Dr. Barkhof discloses that he received a research grant from Biogen, Roche (both MS related) and is a consultant to Biogen, Roche, Combinostics, Merck, IXICO;
Dr. Boxer discloses he received a research grant from Biogen, Eisai, Regeneron and is a consultant to ACTG, GSK, Ono Roche, Transposon, and Wave as well, as a stockholder of ACTG, GSK, Ono Roche, Transposon, Wave;
Dr. Jack discloses he serves on an independent data monitoring board for Roche, has served as a speaker for Eisai, and consulted for Biogen, but he receives no personal compensation from any commercial entity. He receives research support from NIH, the GHR Foundation and the Alexander Family Alzheimer's Disease Research Professorship of the Mayo Clinic. Dr. Jack also received a research grant from NIH;
Dr. Sperling discloses she received honorarium consulting payments from Shionogi, Genentech, Oligomerix, Inc., Cytox, Prothena, Acumen, JOMDD, Renew, Alnylam Pharmaceuticals, Neuraly, Janssen, Neurocentria, AC Immune and Biogen in the last 24 months. She reports the following financial relationships for her spouse Dr. Keith Johnson: Cerveau, Janssen, AC Immune, Novartis (honorarium payment for consulting) and received a research grant from NIA, research funding from Alzheimer's Association, clinical research funding from Eisai, Eli Lilly, Janssen;
Dr. Salloway discloses that he is a consultant to Ono, Genentech, Biogen, Roche, Prothena, Alnylam, Gemvax, Avid, Amgen

The remaining course director(s), planner(s), faculty, and reviewer(s) of this activity have no relevant financial relationships to disclose.

Hardware and Software Requirements

Hardware/Software Requirement:

Active internet connection (DSL or Cable). Dial-up connections will have constant buffering problems while viewing any media (audio/video).
Compatible with Windows PC and MAC (256 MB of RAM or higher)


Windows OS 7.0 and higher.
MAC OS "Mountain Lion" and higher.

Activity is best viewed on Internet Explorer 9.0 or higher, Safari 5.0 or higher and Firefox 40.0 or higher
Peripherals: Speakers for audio.
Adobe Reader to print certificate. Click here to download Adobe Reader for free.